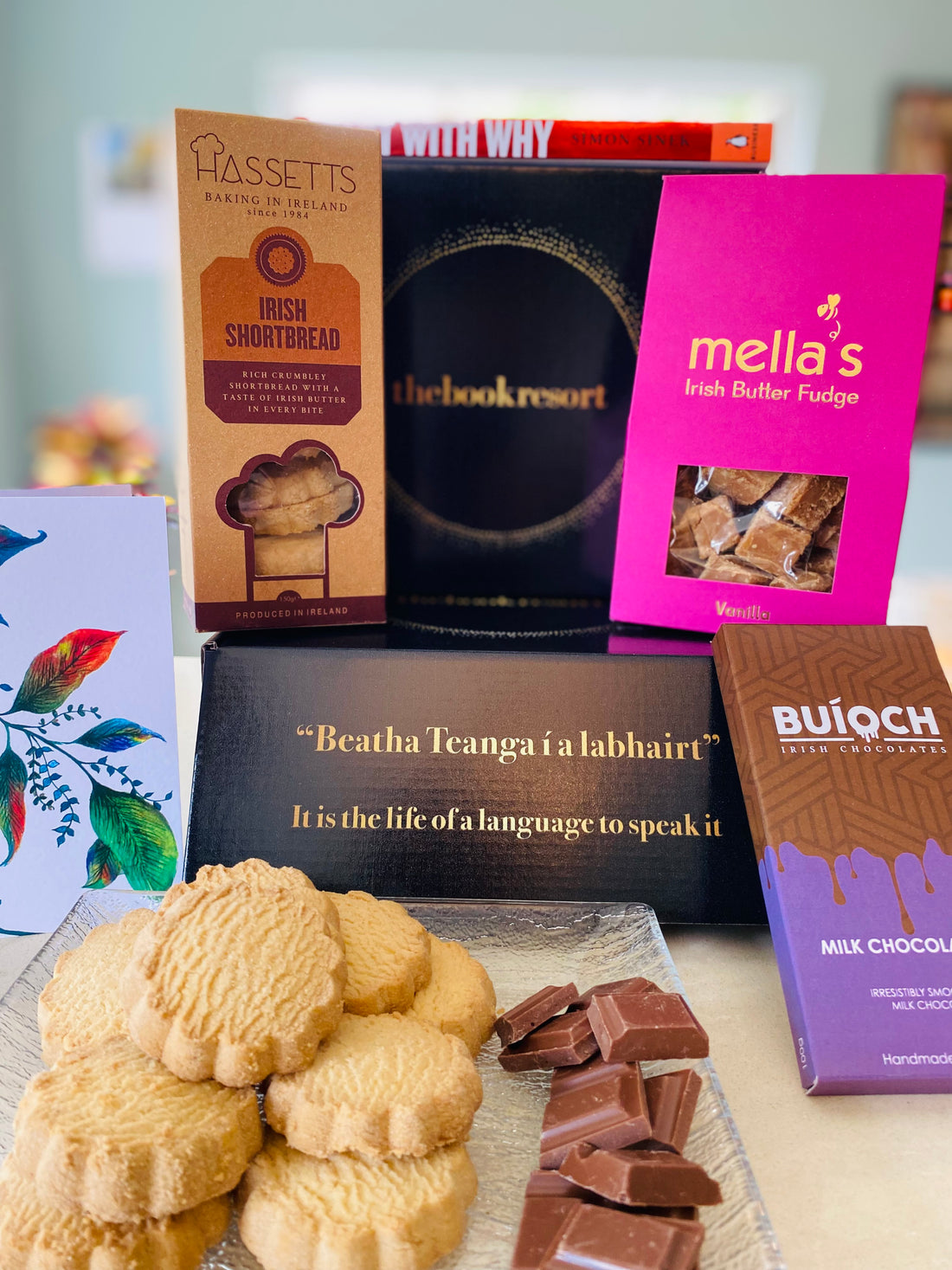 Corporate Gift Guide 2023
Corporate Gift Guide 2023
Sending Your Employees A Gift: What's The Point?
It's no secret that corporate gifting is more important than ever. With so many people working remotely, recognising all their hard work in a simple manner, such as a small gift, can show your employees that you appreciate them and all their hard work.
You might be thinking, "Why on earth would I want to send corporate gifts to my employees? I'm already paying them!" But trust us, there are plenty of reasons why sending gifts to your employees every now and then is important.
For one thing, it shows that you appreciate them and value their contributions to the company. A small corporate gift can go a long way in making your employees feel appreciated, which can in turn motivate them to work harder.
In addition, sending corporate gifts to your employees helps to build team morale and foster a sense of camaraderie. It's a great way to show your employees that you're thinking of them and that you care about their well-being.
The Remote Working Debacle 
Working remotely can be difficult for many people because they can feel isolated from their coworkers and managers. Not only this, many miss out on the social aspect of being in the office, the fun and the banter that goes on. If you feel your team is lacking this aspect of their job, you need to make sure you are meeting their needs - I mean how else are you meant to retain amazing employees who work remotely?
It's important to acknowledge those employees that work remotely or even in a hybrid model  - corporate gifting enables you to do this in a small, but significant way (we do the heavy lifting after all!).
Plus, who doesn't love receiving a gift?
Why is Showing Your Employees How Much You Appreciate Their Efforts Important?
Although there are many positive aspects to working remotely such as increased levels of...
Productivity
Creativity
Freedom
Trust
There are also some challenges that come along with it. One of the main challenges is feeling isolated from your coworkers.
When you give a corporate gift, you are showing your employees that you appreciate their efforts no matter where they are located. This act of kindness can go a long way in making your employees feel valued, appreciated and part of a team. It also 
Acknowledges their efforts
Is a great way to boost morale
Helps build a strong corporate culture
Showing your employees that you are willing to invest in them promotes a strong sense of community and camaraderie among employees - whether they are in or out of the office!
Why is Promoting a Positive Work Culture Important for a Company?
Corporate culture is the set of shared values, beliefs, and norms that define how employees behave within an organization.  It's what makes a company unique and can be a major differentiating factor when it comes to attracting and retaining top talent as employees are more likely to stay with a company that values their wellbeing.
A strong corporate culture is essential for any business that wants to be successful in today's competitive marketplace. It can also help to increase employee morale and motivation which is so important in any business environment today.
My Employees Don't Work Remotely, Why Should I Send Them a Gift? 
While corporate gifts are often seen as a tool to improve morale among remote employees, they can actually be just as effective for in-office staff. After all, even if your employees are already in the same room, that doesn't mean that they're necessarily working together effectively. By sending corporate gifts to your employees, you can show them that you value their work and appreciate their contribution to the company. In addition, corporate gifts can help to build team spirit both in and out of the office!
With personalized corporate gifting, you can make any team member, located anywhere in the world feel appreciated and part of the team.
Corporate Gifting: Where do I start?
Like everything, there's a few things to take into consideration when sending corporate gifts to your employees. First, you need to make sure the corporate gifts are appropriate for the occasion. If you're sending a gift box for Christmas, make sure the contents are festive and seasonally appropriate. Secondly, don't forget to include a card or note with your gift. This is a great opportunity to express your appreciation for your employees' hard work and dedication (did you know that we personally handwrite on all our cards?). Finally, be sure to choose gift boxes that are stylish and well-constructed. After all, you want your employees to be proud to display their gifts in their office or workspace. By following these simple tips, you can ensure that your corporate gift will be a success.
The Book Resort: Your Corporate Gifting Needs Covered
If you're looking for a team of people who are exceptional at what they do, a service that is second to none and gifts that are the ultimate luxury? Look no further than The Book Resort.  We provide a corporate gifting service that are designed to promote a positive work culture and show your employees just how much you appreciate them. 
We can help you with everything from finding the perfect gift, to personalizing it, and even delivering it to your employees next day if required! . All you have to do is choose the corporate gift that you want to give from our catalog, and we will take care of the rest! 
We know how to make your employees feel special. We offer a wide variety of corporate gift boxes, so you're sure to find the perfect one for your business. 
Your business can help support the Irish economy!
We pride ourselves on being local and being Irish. That is why when you shop with us you can be certain you are availing of…
Supporting Irish Suppliers - due to this your efforts will have a positive domino effect on the Irish market, supporting small local Irish producers and businesses
An amazing service - each gift box is packed with the utmost care and attention to detail - all you have to do is read our reviews to know this!
A service that gives back - we offer free, fast, tracked shipping in Ireland to make sure that your business needs are met
A personalized & customizable service - we will personally hand write on your cards with your personalized message to each employee if you wish
Contact us today to learn more about The Book Resort's corporate gifting services or check out our corporate gifting catalog here.
Remember, we know how to make your employees feel special, and we know that they will love our corporate gifts!