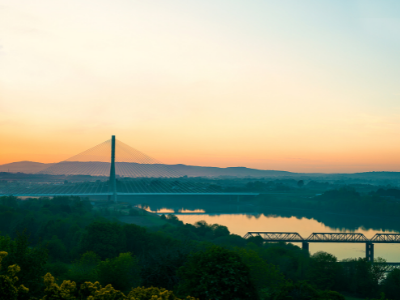 Our Top 7 fabulous Waterford suppliers
Our Top 7 fabulous Waterford suppliers
Waterford is known for being a historical city and today there some wonderful small little business gems hidden away in the sunny south east. 
Here are our fabulous Waterford Suppliers.
Milis
Milis, created by oncology nurse Fiona Young, is a family run, dynamic, creative small business based in Dunmore East, Waterford. Specialising in scented homeware products, each scent is inspired by family, friends and special occasions; from Sundays baking with family to favourite foods and garden delights. Scents are unique and balanced and Milis offers a range of fragrances that are not only delightful but evoke a strong connection.
Swear Mug
Swear Mug was created by Jai Moore, while on maternity leave, in the height of a pandemic.  Stuck at home, in a world now devoid of any craic, Jai wanted to bring a smile to people's faces and connect friends that were missing each other. Swear Mug offers a range of quirky, fun and sometimes inappropriate mugs wrapped up in a pretty and deceptive bow.  As well as her own line of designs, she also offers a custom design service.
Copper Coast Skincare
Copper Coast Natural Skincare & Home Fragrance is based in Dunhill, Co Waterford. Victorias business developed from the need to find Natural Skincare products for her son when he was a baby due to his sensitive skin. They now produce a range of small batch certified Natural Skincare products including Body Butter, Washes, Lotion and Facial products including Balm, oils and shaving soaps.  The Home Fragrance range also includes Soy Wax Candles, Reed Diffusers and Car Diffusers. All of these products are created using Essential oils so you benefit from their individual qualities and their packaging is either reusable or recyclable.
https://coppercoastnaturalskincare.ie/
Polly & Andy 
Seam Free Super Soft Bamboo Socks. A sensory sensation that all kids and adult will love. Polly & Andy is an Irish Company based in Waterford
Dust & Rock
Trishs Honey Products
Trish is an honest to goodness Irish female Beekeeper. A 3rd generation beekeeper you might say that her love of bees was already predetermined.
Lover of nature and the natural world, Trish support the ecosystem and our natural environment & landscapes and is a lover of all things natural.
Based in the heart of County Waterford, in the Southeast of Ireland in a beautiful spot called Dunhill, nature and wildlife is all around where time is spent working with her happy bees.
Trish's Honey Products was started as a labour of love you might say, that "Necessity did breed invention" as Trish suffers from allergies and could not source a product that was suitable for her own skin. You might say that a duty of care plus a gap in the marketplace for organic alternative wholesome products that "care not damage".
Trishs Honey Products produce handmade certified organic skincare and self-care products using natural ingredients of beeswax and honey, blending with organic plant based oils to create luxurious organic skincare
Taking the product from the hive to the home.
Their ethos is one of caring for the natural environment, the ecosystem and each other, while focusing on our customers to provide them with organic and natural options.
https://trishshoneyproducts.com/
Tea & Coffee Warehouse
Over 330 years ago in 1690, Coffee House Lane, adjacent to the then busy trading port of Waterford, boasted what is long believed to be Ireland's first ever coffee house. Green Coffee was traded at the Port, then roasted, brewed, and sold at John Aikenheads Coffee House, on what became Coffee House Lane of Waterford.
The Coffee House Lane range is not just inspired by the name, but also by the ethos of coffee roasting and brewing back in 1690. This ethos is the cornerstone of our own business – they select only the finest quality coffee beans from all over the world, and roast them in small batches in their Toper roaster. As the Bergin Family have a strong reputation in Coffee Roasting in the South East, each pack is guaranteed to be as amazing as the last. Each packet of Coffee House Lane has unique flavours that will ensure you return for more.
We have a special offer at the moment, where you receive a free subscription box if you sign up for a 6 month subscription.  Click here for more information.