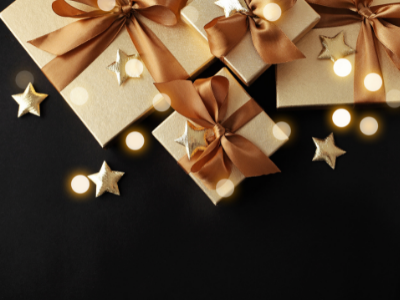 The Best Subscription Boxes in Ireland
The Best Subscription Boxes in Ireland 
We have a special offer at the moment, where you receive a free subscription box if you sign up for a 6 month subscription.  Click here for more information.
The Book Resort Subscription Box
Nowadays there are subscription boxes for just about everything. From pet subscription boxes to alcohol subscription boxes, you can be guaranteed that you will find a great retainer gift for almost everyone in your life when you shop around. Here at The Book Resort however, you can end your search for that perfect subscription box. With years of experience in cultivating the perfect balance of personal, luxurious and bespoke gifts, we have produced the most perfect subscription boxes just for you. 
We are a small enterprise based in Waterford in south east of Ireland. Ireland is a country of pride, creativity and elegance and that is exactly what we feel our business represents. 
We offer a unique book and gift experience to people who love to read and love to give/receive gifts. Our tiny team works long and hard to bring you subscription boxes full of the best books, finest chocolate and luxurious gifts from around the island of Ireland. We insist on only the best of the best Irish products to meet our [and your] high standards when it comes to gifting. With this you can be rest assured that your purchase creates a knock-on effect within the Irish market as our gifts are solely Irish sourced. Even our packaging is made in Ireland - something rare these days when it comes to subscription boxes! 
Where did the idea for a subscription box company come from? 
Life can be difficult to navigate and there is nothing quite like having something to look forward to at the beginning of every month. It is a similar feeling to experiencing Christmas morning 12 days of the year. Our story behind why we started creating subscription boxes is quite unique.
Our founder, Aisling, was always a huge reader. Like the rest of us she adored beautifully created Irish chocolate and she simply wondered if it would be possible to combine both into a business. From here The Book Resort Subscription Boxes were born. It was difficult at the beginning to see how a simple idea such as this could grow and expand at a rapid pace - but that is exactly what happened. We now have an amazing community of subscribers who message us on a daily basis to tell us how much they love the beginning of the month when their subscription box arrives! This is what keeps us moving and makes us work harder everyday to bring the absolute best gifts, books and chocolate that the Irish market has to offer!
Happiness Amid a Global Pandemic
We are still a young company and when the pandemic hit, we thought there may be a bigger demand for our subscription boxes. Amid our work one day a regular subscriber of ours messaged us on our instagram page and phrased what receiving her Book Resort subscription box during her period in isolation as 'happiness amid a global pandemic'. Since then we have expanded our team, built new premises, created more meaningful relationships with new and old suppliers and harnessed a loyal subscriber base who love to chat about all things subscription books in our book club.
Why you Should Become a Book Resort Subscriber 
We wholeheartedly believe that our subscription boxes are a little slice of happiness in the month. We try to make the process as simple as possible because we understand how difficult it can be to treat yourself to something so personal and luxurious! For this reason you can always pause your subscription box, cancel your subscription box at anytime or change the payment date, if you have already read the surprise book we send you an extra book in your next subscription box and on top of that you can be in with a chance of winning a complimentary subscription box if you share your subscription box on instagram and tag us! 
We provide free shipping to Ireland (including the north of Ireland) and you can even purchase a gift card from us if you're looking to subscribe on someone else's behalf [what an amazing friend you are!]. We ship on the first of every month and so our subscription boxes tie seamlessly into the fresh start a new month has to offer twelve times a year! 
Subscription Box Options 
We like to think of ourselves as diverse. We noticed there was a high demand for different types of subscription boxes so here's how we decided to shape our process;
If you're looking to test if subscription boxes are for you we recommend this option. Each monthly subscription box will have a brilliant new book, a large delicious bar of chocolate & a little artisan gift (curated for males & females) from a small Irish business.  You can even choose the genre of the book in the checkout but everything else is kept a secret! Our standard monthly subscriptions are priced at €35 per month. 
This subscription box is curated just how you like it! Fancy 2 bars of gourmet Irish chocolate every month? Maybe you just want lots of new books? Do you prefer a surprise from an Irish company? With this subscription box option you can mix & match the contents of your box. Bespoke subscriptions start at €23 per month.
Our advanced subscription boxes are for those who don't want but need an amazing treat every month! Starting at €105 our advanced subscription box is an amazing gift to get and we often refer to it as the ultimate subscription box of joy! Keep us on a monthly retainer to keep receiving the best subscription box around! 
Treat Yourself 
We want people like you to be able to see just how priceless a treat like this is to yourself. We all deserve to receive an exceptional gift on a monthly basis, even if it is from ourselves! We want to be able to give you moments of literary magic and we work so hard to achieve all the great feedback you provide us with! If you haven't already you need to gift the ultimate box of joy that will keep on giving to you or to someone you think deserves it!  
For a closer look you can visit our socials here:
We have a special offer at the moment, where you receive a free subscription box if you sign up for a 6 month subscription.  Click here for more information.