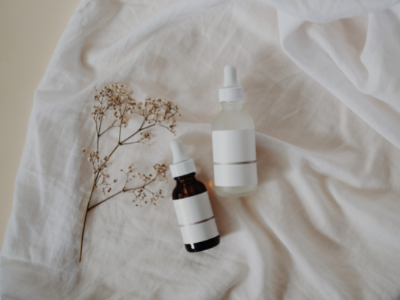 The Ultimate Irish Skincare Suppliers
Skin is the biggest organ the human body has. For this reason it is so, so important that we look after it. When it comes to self-care and indulging, skincare is always at the top of our to-do list here at The Book Resort.
This is the reason we have tried and tested so many amazing Irish skincare brands to pick just the right ones for our customers that meet their needs as well as complement our lovely gift and subscription boxes!
So without hesitation, let's jump right in and introduce you to some of our favourite Irish skin care brands that we stock and supply here at The Book Resort (and don't worry we have many, many more to come too!).
Tomitago
Tomitago is a fabulous skincare brand run by the brilliant Louis O'Neill who has nothing but passion for what she does. As a fellow Irish brand and company we are beyond delighted to stock their amazing range of skincare products. We associate Tomitago with the phrases 'clean' and 'fresh' because that is exactly what they are.
With only the best of the best natural and chemical –free ingredients used in their products, Tomitago offers the most luxurious of skincare routines when used little and often. What is also great about this skincare brand is that the products are unisex so they are not just for the ladies but are for absolutely anyone and everyone – including the men!
If you are looking for that Spa environment from home you need to check out their products! Tomitago's skincare range is unmatched and they honestly produce some of the best skincare products we have used here at The Book Resort.  Make sure to shop their skincare range if this sounds like something you are on the hunt for. For more information on Tomitago, check out their website here.
Copper Coast Skincare
If you're searching for a uniquely Irish skincare experience (I mean, who isn't?) you must try out The Copper Coast Skincare range. Again, with only the best natural ingredients used, Copper Coast Skincare offer a luxury skincare experience from their products that are some of the most aesthetically pleasing and deliciously smelling products!
Copper Coast Skincare is created and produced by Victoria Flanagan here in Waterford who reassures all her customers about the benefits of natural skincare practices over on her website
The Copper Coast skincare range is certified by an independent Cosmetic Chemist and registered under EU regulations so you are most definitely missing out on some of the best skincare on the Irish market if you haven't used their products yet.  Go over there and check them out whilst supporting local.
Holos
Niamh Hogan is the founder and creator of Holos skincare range and if you haven't tried Holos skincare yet – what are you waiting for? Holos Skincare products are magic in a bottle!
We included one of their products in particular – their anti-ageing oil - in our subscription boxes recently and have received nothing but fantastic feedback from our subscribers. Again, another amazing Irish skincare brand to watch out for! As they say at Holos – skincare is an extension of your health care.
For that reason it is imperative that we choose the best of the best for our skin to protect it as we age! Shop their products over on their website and find out more information about who they are and what they do here.
As always if you have previously tried or plan to try any of these products do make sure you let us know what you thought! We are so happy and thankful that we get to work with and supply so many amazing Irish skincare brands that wholeheartedly care about what they do and the difference they make in people's lives!
Don't forget to do your skincare routine and read more books! Have a great day!
The Book Resort Team x