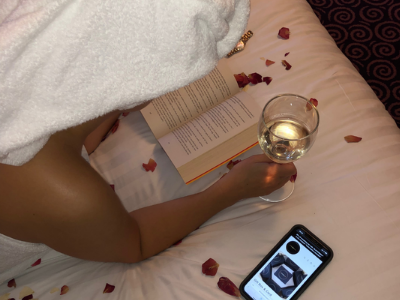 3 Books Your Mum Will Love This Mothers Day
3 Books Your Mum Will Love This Mothers Day 
As Mother's Day approaches we thought it imperative to put together a little list of page turners for the mothers out there who love to read because Mother's Day is not all about lavish and luxurious gifts. Even though it's absolutely amazing to be able to give the ones we love fantastic experiences, gifts and presents, sometimes something as small as a good book recommendation is exactly what they need to realise just how much we love and appreciate everything they do for us!
Trust The Book Resort To Help You This Mother's Day
Mothers, step-mothers, foster mothers and mothers-in-law can often be almost too easy to please. When asked what they would like for their birthday, Christmas or Mother's Day more often than not the response is "absolutely nothing", "don't waste your money on me", "there's nothing I want or need!!". That is where The Book Resort steps in to do the thinking and gifting with our unique and personalized gifting service. 
In addition to an amazing gift service we also occasionally (more like daily) read and review hundreds of books here at The Book Resort and so this year we thought what better gift for your loved one than a page turner of a book that you can be guaranteed is a great read? For this reason (and without giving off serious spoilers) we wanted to introduce you to the top 3 books that we can guarantee your mam will absolutely love to read this Mother's Day!
Graham Norton is Always a Winner
To begin, what mother doesn't absolutely adore the ever flamboyant Graham Norton? In recent years he has shown up on the writing scene with some fantastic fiction novels. A personal favorite of ours has to be his book Home Stretch. We're not sure if this recommendation is because we just absolutely love Graham Norton, but this book is the ultimate page turner. With so many relatable Irish references it is an easy yet intriguing read and completely relatable to so many people. With aspects like travel, secrecy and regrets, the reader is kept on their toes and continuously wondering what is going to happen in the next chapter... This book is a guaranteed fabulous gift and we highly recommend it as an addition to our Just For You Mother's Day Gift Box.
A Book Club Recommendation 
Secondly, we read a piece of Anne Griffin's work – When All Is Said in our book club (which you can join here) and it went down an absolute treat last year! Following the life story of Maurice Hannigan, an 84 year old man reminiscing on his youth, loves and losses in his favorite bar, this novel is the ultimate tear jerker! Although it will bring a tear to your eye you will find it more than difficult to put down and for that reason it is the most amazing gift for the mother in your life. (It is also quite a short novel so it is also recommended for those that are maybe looking to start or get back into reading). Last year we went and reviewed this book which can be found here if you would like to read more about it but just to let you in on a little secret, this book looks great with our Jasmine Gift Box - a Mother's Day winner here at The Book Resort. 
The Murder Mystery Lover
Last but most certainly not least we have Louise O'Neill's award winning piece After the Silence – a chilling murder mystery that will have you asking "who did it?" over and over again. 10 years after a young lady has been murdered on an island off the coast of Ireland, a film crew wanting to make a documentary on her murder attempt to uncover the mystery through a series of interviews with people who were involved with the case. The ultimate Netflix binge in book format! 
Don't forget to follow us on socials and let us know if you or your mother give these books a go and what you thought of them! 
Enjoy the Mother's Day celebrations!
The Book Resort Team x
We have a special offer at the moment, where you receive a free subscription box if you sign up for a 6 month subscription.  Click here for more information.