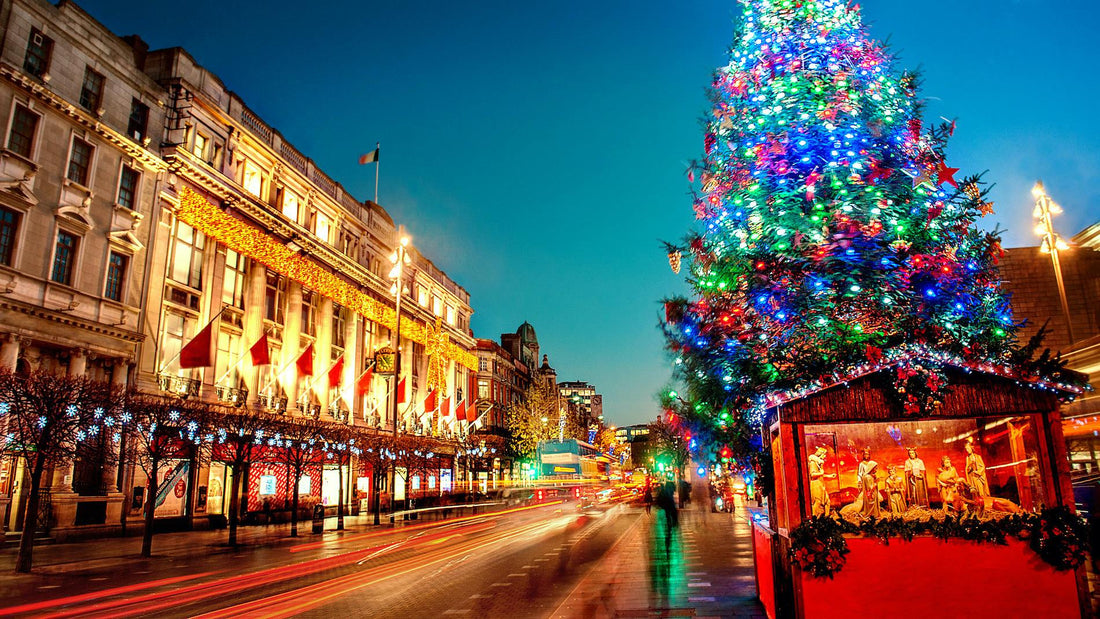 History of Christmas in Ireland
History of Christmas in Ireland
How did Christmas start in Ireland?
Christmas is a holiday that is celebrated on December 25th in Ireland and in many parts of the world. It origins are from a time to celebrate the birth of Jesus Christ and to spend time with loved ones.  Christmas is marked by a variety of traditions and activities, such as gift-giving, decorating homes and putting up a Christmas tree, and singing carols - if people are able to sing and of course presents from Santa.
The origins of Christmas can be traced back to ancient civilizations, where it was common to celebrate the winter solstice and the rebirth of the sun with special festivals and rituals. In Ireland, Christmas has a long history that dates back to the early Christian era, when the holiday was first introduced to the island by missionaries.
In Ireland, Christmas was traditionally a time for religious observances and for spending time with family and friends. Many people attend church services on Christmas Eve and or Christmas Day, and exchange gifts and cards with loved ones. Christmas is also a time for feasting and celebration, and many people prepare a big Christmas dinner and treats to enjoy with their families. 
In the 19th and 20th centuries, Christmas in Ireland became more commercialized with the exchange of gifts, the decoration of homes and trees, and the singing of carols and many of the traditions and customs that are now associated with the holiday became more widespread.  The arrival of Santa and presents is a big tradition in Ireland with Santa and the reindeer often being mentioned on the national radio and television stations.
Today in Ireland, Christmas is a beloved holiday that is celebrated with a variety of traditions and activities. Many people decorate their homes and trees with lights, tinsel, baubles and other decorations, and exchange gifts with loved ones. Christmas is also a time for special meals and treats, and many people spend the time off cooking Christmas dinner, buying and wrapping gifts for loved ones.
In addition more modern traditions, Christmas in Ireland is still a time to remember and honor the religious significance of Christmas, and many people attend church services or participate in other religious observances. Christmas is also a time for charity and giving, and many people donate their time and resources to help those in need during the Christmas holidays.
Overall, Christmas is a time for celebration in Ireland and spending time with loved ones. Whether through traditional activities or more modern customs, Christmas is a time to come together and celebrate everyone. 
A gift that keeps on giving like a book subscription is an excellent way to show someone special how much you love them.