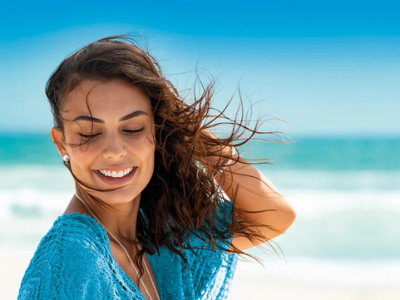 Inis Energy of the Sea
What is Inis?
Inis, also known under the guise of 'the energy of the sea' is another amazing small Irish business that we absolutely adore here at The Book Resort. They offer many luxurious and bespoke Irish gifts that we must tell you about.
Like we've mentioned in many of our previous blog posts, we are always on the lookout for new Irish gifts from amazing Irish suppliers because gifting is our forte! When we came across the Inis Energy of the Sea range, we just had to stock some of the best products from their Inis fragrance and skincare range. This was no easy feat as Inis Energy of the Sea is hugely popular both in Ireland and worldwide. When we got the opportunity to add Energy of the Sea Irish gifts such as skincare and perfume products to our suppliers list, we were (and still are) over the moon. Energy of the Sea offer a wide selection of Irish gifts with their Inis Energy of the Sea perfume and Inis skincare range. If you haven't heard of them before – we are delighted to introduce them to you.
The iconic Inis sea blue and frosted packaging is to die for. Luxury gifting at its finest some would say. It is of no surprise that Inis Energy of the Sea have perfected these finer details what with them being in business for over thirty years. Since the beginning they have been creating perfumes and toiletries that are inspired by the magic, beauty, and nature of Ireland. How beautiful is that?
Why Inis?
In these turbulent times it is more important than ever to shop local and shop Irish. Small Irish businesses are STILL feeling the impact that the COVID-19 crisis had on the gifting industry (and nearly every other industry to be quite honest)! So, if you are looking to support as local as you can for as long as you can, make sure you shop with small businesses such as Inis Energy of the Sea to make the gifting industry as sustainable as possible! These little things are so important to keep in mind, especially when Christmas time rolls around. Speaking of Christmas, check out our Christmas gifting guide for 2021 here – it is to die for!
Ocean Inspired Fragrance
Inis Energy of the Sea operate from a converted farmhouse in County Wicklow, but their products ensure that you feel close to the sea no matter where in the world you are. The fragrance both their perfumes and toiletry range have to offer hold the magic and the mystery of the sea. They will leave you feeling fresh, free and full of buoyancy. You might even find yourself feeling as though you are at the beach with the sand between your toes.
We have many cosmetic, skincare and toiletry suppliers here at The Book Resort but Inis Energy of the Sea hold a special place in our heart. Their products do not only produce some of the best results but re also paraben free and are never, ever tested on animals. Stunning!
Here's what we have to offer from the Inis Energy of the Sea:
Inis Cologne Spray
An ocean-fresh unisex scent that is clean, sleek and invigorating. Inis perfume and cologne instantly refreshes and makes you feel close to the sea - no matter where you are in the world.
Inspired by the beauty and energy of the western coast of Ireland (Dog's Bay, Connemara), the crystalline scent of Inis invigorates and brings a feeling of happiness. 
This unisex fragrance is the perfect gift for a perfume or cologne lover and it just so happens that this gift is 100% an Irish gift – what a bonus!
Inis Scented Sachet
We always include the Inis Scented Sachet on our favourite Irish gifts list. An Irish gift with a scent as fresh and uplifting as a sunny day spent by the Irish sea, you can fragrance your home, car, handbag, drawer, office and more - all with the sparkling, fresh and invigorating scent of Inis Energy of the Sea. This little gift would be a fantastic stocking filler for Christmas!
Inis Hand Cream
Looking for a seamless addition to add to your skincare routine? Inis hand cream is the perfect addition. Enriched with sea minerals and hand harvested seaweed extracts, Inis Energy of the Sea Nourishing Hand Cream delivers repairing moisture with the bright, ocean-fresh scent of Inis. A truly luxurious experience for those dry working hands in winter! Your hands will love you for adding this extra step in your skincare routine.
This fast absorbing, nutrient-rich hand therapy blend is set to be the most sought-after Irish gift this Christmas. Those dry sanitised hands won't look after themselves! The antioxidant rich vitamins B and E help the condition of the skin and protect it.
Inis Shower Gel
Find yourself changing up your shower gel every single time you shop? You won't after you use Inis shower gel. Formulated with good-for-the-skin seaweed extracts, pure botanical cleansers and naturally moisturising glycerine, this gel cleanses without drying the skin. 

Pure and gentle, it refreshes and hydrates as you cleanse - leaving you with an ocean fresh feeling from head to toe. The Inis fragrance makes you feel as though you are bathing in the sea itself. Make room for this addition to your skincare routine, the skincare gods will thank you!
Shop all Inis products here.
If you want to find out a little bit more about Inis perfume and fragrance we have answered some FAQ's below or you can follow the link to their website here.
What are the benefits of using Inis?
There are huge benefits to using Inis Energy of the Sea products. Not only do the Inis Perfume and skincare range smell absolutely amazing but they are also paraben free and are never tested on animals. Inis is a 100% Irsih business and shopping their range will ensure that you are buying the best Irish gifts on the market.
What scent is Inis, Energy of the Sea?
The Inis scent is unique and crisp. With a woody, aromatic fragrance, Inis perfume and cologne is the perfect Irish gift for her or gift for him! Inis Fragrance's top notes include Sicilian lemon and blood orange with middle notes of laurels, fig, mimosa and white rose as well as base notes of cedar, patchouli, cloves, sandalwood, cinnamon and vanilla.
Warning: Products should not be eaten even though they smell amazing!!
Where is Inis located?
Inis, Energy of the Sea are located in County Wicklow, but their products will have you feeling close to the sea regardless of where you are.
Do Inis ship worldwide?
Yes. Inis Energy of the Sea do ship worldwide however they only ship to mainland countries and not remote islands.  
What are the best Inis travel products?
Inis Energy of the Sea products are great if you are on the go and fit perfectly into travel packs! Irish gifts don't get much better than that!
Bonus Tip
Inis Energy of the Sea is most definitely one of our most popular products amongst our male clientele! One thing we find difficult about gifting is when we need to buy a gift for a man in our life. We went ahead and put together some gifts that any man would love to receive. It includes some of our Inis range.
Check out more of our male gifts here.
If you enjoyed our Inis Energy of the Sea review, make sure to follow us on Instagram where we often review our suppliers' products as well as books.
As always, take care and read more books!
The Book Resort Team
We have a special offer at the moment, where you receive a free subscription box if you sign up for a 6 month subscription.  Click here for more information.