Regular price
Sale price
£7.00 GBP
Unit price
per
Sale
Sold out
Ginger Lime Soap
A recharging scrubby hand and body soap bar
Handmade, natural soap bar, scented with a deliciously refreshing blend which includes pure essential oils of Lime, Ginger, Lemongrass, Patchouli, and May Chang, a soap starring Ginger and Lime.
This is a serious energising natural soap that will put a little pep in your step. The fresh, zesty, and at the same time earthy, spicy scent stimulates your senses and creates an exotic atmosphere for your bath, but also washing in the rivers and lakes will be the ultimate fresh outdoor experience too. Whether male or female, young or old, this Ginger Lime soap is ideal for any outdoor adventurer; it prepares you to go forth and explore the world. So, when camping or hiking, make sure you take along a bar of this deliciously-smelling natural soap. We also added just the right amount of ground ginger and curry powder into this bar to create an extra sense of refreshment and positivity.
Benefits of Ginger Lime Soap:
Is a perfect therapy for combination and oily skin types but beneficial for the normal type of skin as well
Our handmade ginger soap forms a beautiful lather that unclogs your pores and improves skin tone and texture
The antibacterial, astringent, and toning properties of Lime oil in this natural soap make it useful for controlling acne and skin greasiness
Curry powder provides a pleasurably bumpy ride when you use this mildly exfoliating soap. This slightly scrubby bar does its job for all skin types except very dry or sensitive due to the soap's stimulating nature
Ginger powder is used to give the bar its lovely dark golden colour
Ginger is well known for its warming and soothing effects on tired muscles, so it's ideal for camping and after physical or sports activity
Ginger oil is warming, comforting, and great for soothing the mind
Lime essential oil can help revitalise a tired mind, helping to ease apathy 
Ginger Lime soap comes in eco-friendly, 100% recycled & recyclable brown paper packaging and is fastened with a seal that is made from cellulose and is fully biodegradable and compostable. 

Full of natural ingredients

NO

 Artificial Colours or Fragrances

NO Harsh Chemicals

NO Parabens

NO Detergents (SLS/SLES)

NO Alcohol

NO Petrochemicals
Weight: 100g / ± 5%
Ginger Lime Soap Bar - About Three Hills Soap

Three Hills Soap is a small family company that began as a hobby born out of a
concern about the synthetic ingredients in body care and skin care products and the adverse effects of these ingredients on our skin, children, and environment.

As a result, we are dedicated to crafting high-quality, healthy and effective skin
and hair care products with all "good" ingredients. Every ingredient has a
purpose, and we will always use the best quality ingredients to make the best
safe and effective products available.
We oversee the entire process for every product to ensure maximum freshness,
consistency, and perfection.
We do everything from start to finish, from us to you!
Our mission is simple: To harness natures power, simplicity, and efficiency to
provide fresh, wholesome, natural products that will nourish the skin and be
kind to the planet.
A simple and understandable composition, a high content of active natural
ingredients and the support of the skins biological function are the best way to
keep the skin healthy and radiant.
In our offer, you will find vegan/vegetarian cosmetic products for complex skin,
body and hair care, not only from the outside but also from the inside.
Our products can also help with specific problems, such as acne, atopic eczema,
dry skin or dandruff, in cooperation with your determination to improve your
self-care.
We believe that cosmetic products should be cruelty-free. We also ensure that
our natural products leave as little negative impact on the environment as
possible, so we use packaging materials that do not burden it.

All our recipes are invented, created and manufactured in our facility in Kells,
Meath and every single product that makes its way to your doorstep – and
hopefully into your daily routine, is lovingly made and wrapped by hand.

Michaela &  Zuzana
View full details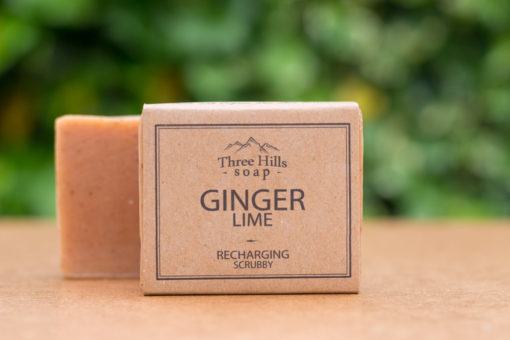 Free, Fast Shipping!

All orders enjoy free shipping in Ireland, including the north of Ireland. Your order will be shipped within 1 working day after order, except for subscriptions.

Same Day Free Delivery for Waterford City

All Waterford city orders have free delivery and we can deliver on the same day in Waterford city if you order before 1pm, Monday-Friday.