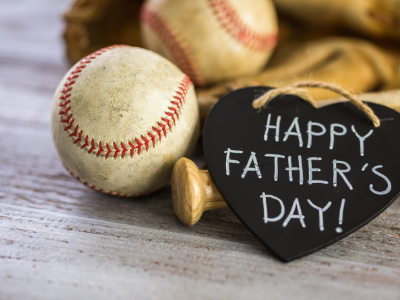 5 Gifts Your Dad Will Love
5 Gifts Your Dad Will Love
Do you always leave gifts until the last minute and end up being stuck? Do you find it difficult to buy a meaningful yet useful gift for the man in your life? Do you always ask yourself "WHY IS IT SO DIFFICULT TO FIND GIFTS FOR MEN?" Well, Father's Day is on the horizon and we have absolutely got you covered.
Here at The Book Resort we believe the gift of reading is one of utmost importance. It is a hobby that will never go out of fashion. That is why we just know your Dad, spouse, step-dad and all the men in between will absolutely love the gift of a good book for Father's Day.
What Do Men Want?
Shopping for the man in your life can often be daunting and difficult. Has your Dad ever told you he doesn't want anything? Yes, ours too. Even though he is probably being honest, most of us still feel compelled to purchase a small gift for Father's Day. Some of us may look for something meaningful and nostalgic whereas some may look for humour, convenience and usefulness.
We like to pair gifts with books creating the ultimate Father's Day gift box. That is why we provide you with not only a book, but some luxury Irish products also! These Father's Day gifts are created and produced by fantastic Irish businesses which make them meaningful and relative for every man!
Useful Gifts
We have so many amazing bespoke gifts for men that will be used again and again and will never go to waste because they are just that good. Take a look at some of our products below and get shopping soon because Father's Day is only around the corner!
Chocolate
Our Best Dad Ever chocolate bar from the chocolate garden of Ireland is the ultimate gift! What dad doesn't love chocolate? We are yet to find one! This smooth, rich milk chocolate bar is the perfect gift for any dad, man or actually, ANYONE.
Cologne
Why does men's cologne last longer than women's perfume? The secret is who makes it! We absolutely adore Inis cologne and our male colleagues all agree! We guarantee your Dad will love this gift.
A Book
As we mentioned, the gift of reading is a gift for life. The man in your life may be picky about what he reads or he may not read at all. That is why we have some of the best books that we know your Dad will love regardless of his taste this Father's Day! Check out our Instagram if you don't believe us! 
Socks
Now if you haven't ever gifted your Dad the gift of socks - what are you thinking? We have some fantastic socks here at The Book Resort from Polly and Andy and The Sock Society that we just know the man in your life will love!
So why not consider giving the gift of reading this Father's Day? Help them build a hobby for life whilst supporting Irish businesses.
We've got you covered.
The Book Resort Team x
We have a special offer at the moment, where you receive a free subscription box if you sign up for a 6 month subscription.  Click here for more information.