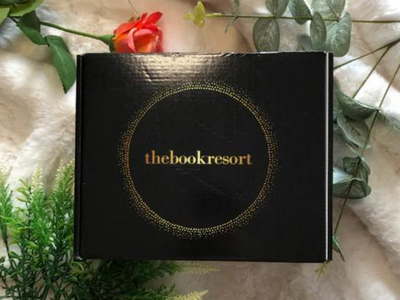 Best Book Subscription 
So you want to know what are the best book subscriptions in 2023.  We are going to start with finding out what is a book subscription, some of the best book subscription boxes that are available and why you should subscribe to a book subscription box.
What is a book subscription?
A book subscription is a relatively new trend where you purchase a monthly subscription to a book box. These book boxes are filled with a curated selection of books that are perfect for every type of reader. The subscription book box arrives at your door with books every month.  Some subscription boxes include other treats along with the book.
The best part of these book boxes is you can choose the genre of the books that you want to read.
What are the Best Book Subscription Boxes 2023?
We all know that there are a lot of book subscription boxes on the market, which It can be hard to know which one is the best for you. That's why we've put together a list of the best book subscription boxes for you to choose from.
The Book Resort (shamelses plug)
The Book Resort is a great book subscription box for anyone who loves to read. Each monthly box arrives with a new book (in a genre of your choice), a big bar of Irish chocolate and a gift from a small, local, Irish business.
Penguin Random House 
Penguin Random House is a book subscription service that sends you a new hardcover book every month, chosen from a selection of new releases and bestsellers
OwlCrate
OwlCrate is a great choice for book lovers who also love to collect Funko figurines. Each month, OwlCrate sends you a new box of goodies, including a newly released book and several Funko figurines.
 Why you should subscribe to a book subscription?
People subscribe for a multitude of reasons.  For some its the convenience, experience along with the surprise and delight that comes with every delivery.  For many, the thought of a gift that reoccurs every month and brings the recipient joy time and time again is a big factor.
There are many reasons why you might want to subscribe to a book subscription. Perhaps you want to read more but don't have the time to browse for new books in a bookstore or library. Maybe you're looking for a way to discover new authors or genres that you wouldn't normally read.  
No matter what your reasons, getting a book subscription can be a great way to get more out of your reading and a book subscription is a great way to grow your bookshelves.
We have a special offer at the moment, where you receive a free subscription box if you sign up for a 6 month subscription.  Click here for more information.