Regular price
Sale price
€9,95 EUR
Unit price
per
Sale
Sold out
Polly & Andy Bamboo Socks
Polly and Andy Bamboo socks are super soft and really comfy.
Why use Bamboo for Polly and Andy socks?

Soft-Super soft and feels great, even against sensitive skin. So soft there is no need for fabric softener.
Hypoallergenic-Bamboo won't cause any irritation.
Breathable-Bamboo lets the air circulate around little toes, keeping skin warm in winter, and cool in summer.
Dry Feet-Moisture wicking drawing sweat away from skin where it can evaporate and keep skin dry.
Smells Great-Antibacterial and antifungal, resistant to mould and mildew, keeping feet smelling sweet, without the need to wash as often as other materials.
Sunblock-U.V resistant, a natural sunblock, protecting young skin.
Durable-Strong and durable, keeping its shape and size after washing. 
What are Polly and Andy socks made from?
Sustainable Material with Biodegradable Packaging.

Fabric: 75% Bamboo, 23% Nylon, 2% Spandex.
About Polly and Andy
Polly and Andy are mother and son, who live together with Tom in the beautiful fishing village of Cheekpoint in East Waterford Ireland.  Andy is the centre of Polly's world and his comfort and well-being has been her utmost priority since the day he was born. Andy has always loved his snuggles and his comfort (he gets that from his mam) and there was a time when he wasn't fully able to communicate how he felt and what he needed. With time, patience and lots of love from Polly and help from some really special teachers, Andy found his voice.
One day, as Andy was getting dressed, he pulled on his trousers and happily declared "these don't hurt" before running off to play. Though Polly's heart twisted for Andy, she immediately thought about the kids who may not have the words to say how they feel and what they need.
The first layer of clothes on our kid's skin is so important. All it takes is one scratchy label on a little neck, an irritating seam across sensitive toes, or rough texture against soft skin, to cause discomfort. And when a child can't tell you what's wrong, discomfort can become distress.
After a lot of research, trial and error Polly found the perfect solution, bamboo fibre clothing.
Bamboo is super soft and smooth and feels great against the skin. It naturally draws moisture away from the body where it can evaporate more easily and keeps skin cool and dry. Bamboo is sustainably grown, long lasting, retains its shape in the wash and it's biodegradable.
Polly knew bamboo clothing, socks and underwear was the best way to make sure Andy was comfortable in his own skin.
Polly and Andy was founded in 2019 and are on a mission to rid the world of uncomfortable socks.   Polly and Andy bamboo socks are super soft and have a seamless toe so no lumps and bumps that so many dislike.  Polly and Andy bamboo socks are super sustainable as bamboo is a grass that keeps growing without chemicals. Polly & Andy are based in Waterford, Ireland.  Polly and Andy bamboo socks are designed by Polly and inspired by Andy. 
View full details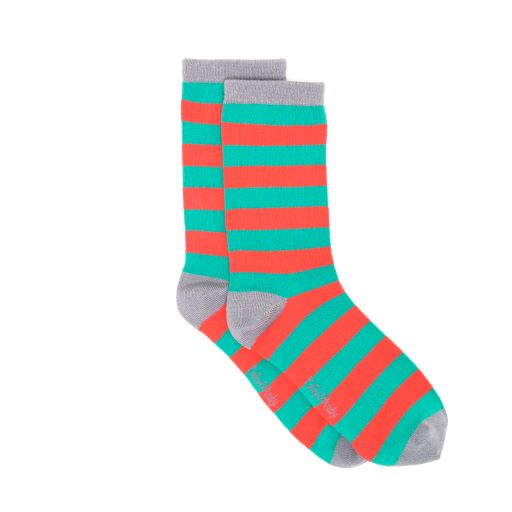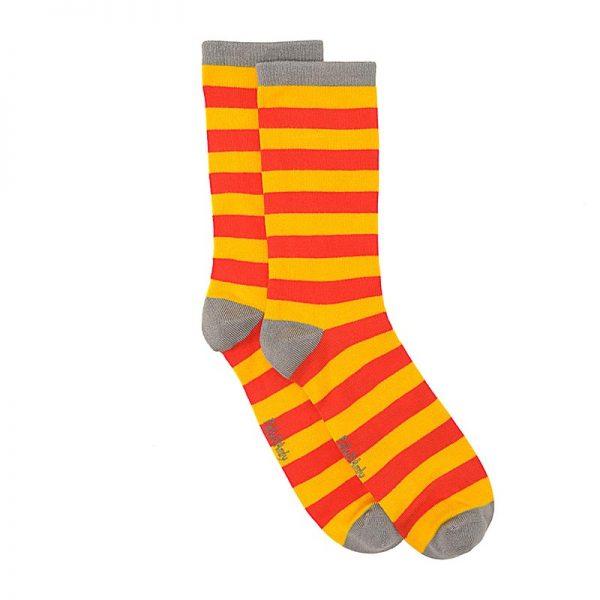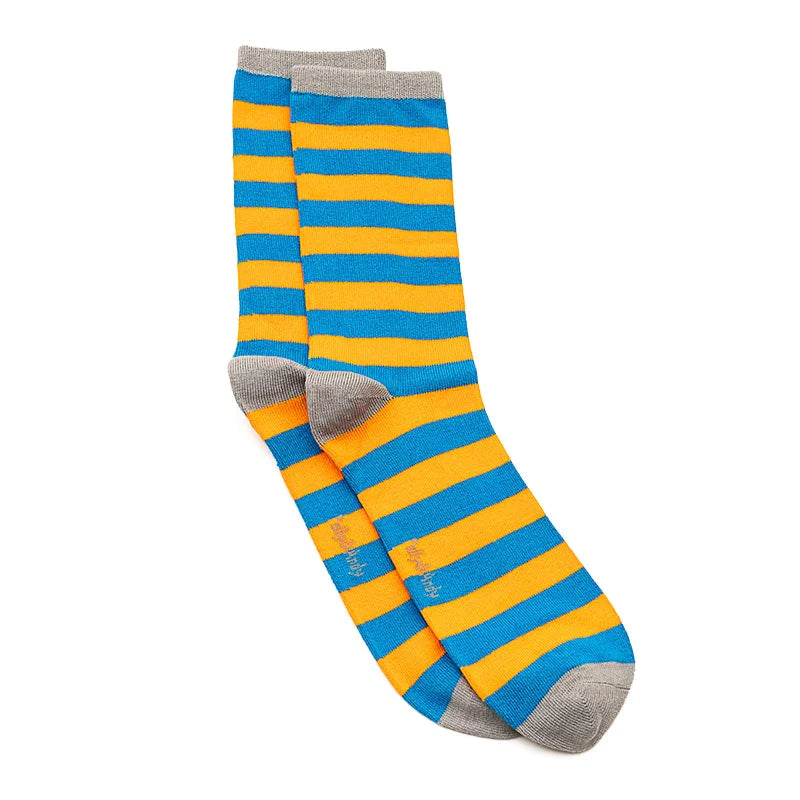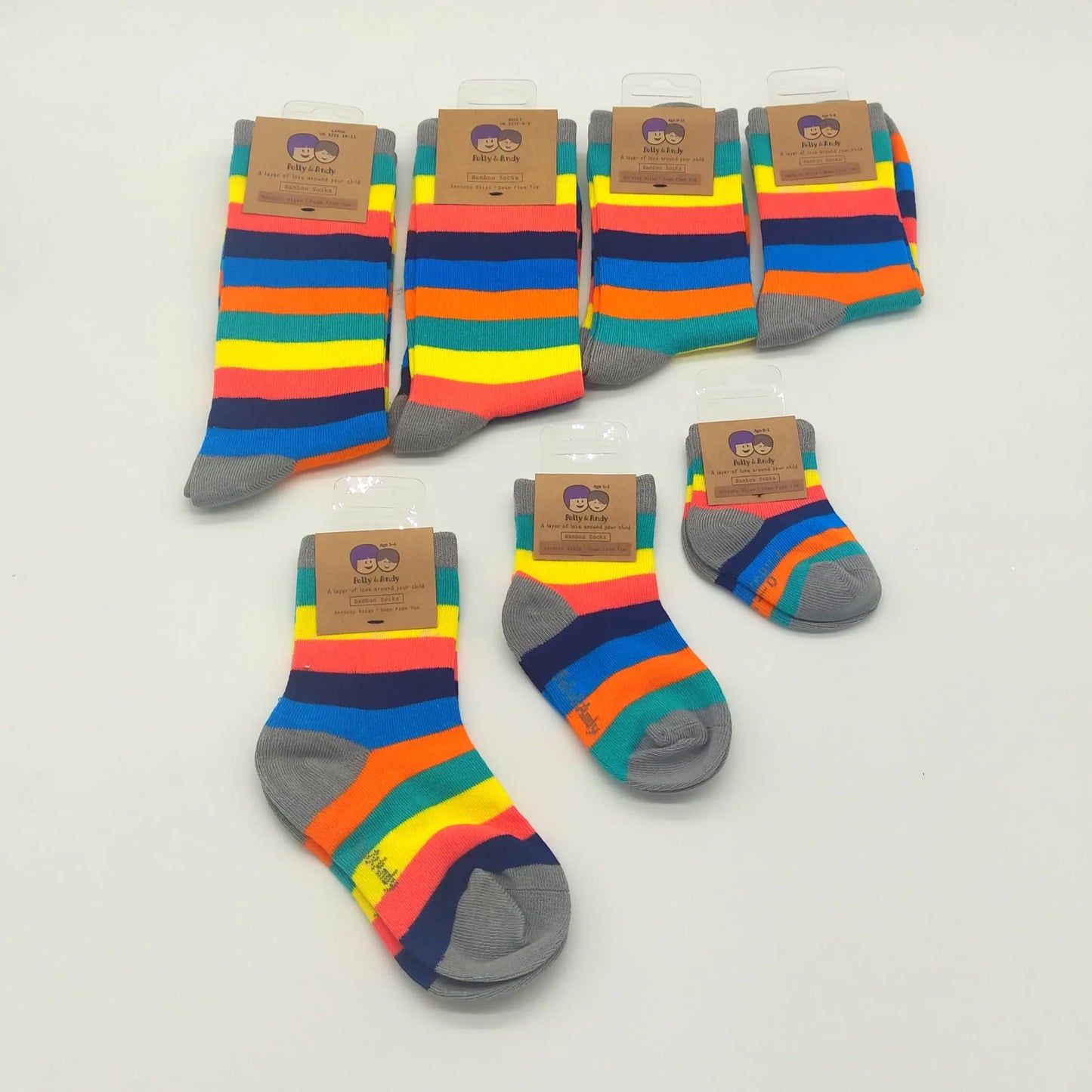 Free, Fast Shipping!

All orders enjoy free shipping in Ireland, including the north of Ireland. Your order will be shipped within 1 working day after order, except for subscriptions.

Same Day Free Delivery for Waterford City

All Waterford city orders have free delivery and we can deliver on the same day in Waterford city if you order before 1pm, Monday-Friday.
Give the gift of happiness with a gift from The Book Resort
The Book Resort is based in the south east of Ireland.  It was set up to offer a unique book and gift combination to people who love to read and love to gift.  Our tiny team work hard to bring you the best books, finest chocolate and gorgeous goods from around the island of Ireland.
Our subscription boxes and gift boxes are carefully and thoughtfully curated to bring joy and happiness to everyone.   We hand write on all our cards so you are guaranteed that extra special personal touch for your gift.  
We support Irish suppliers and we insist on the best products so you know that your purchase is creating a domino effect in the Irish market. Not only are the majority of our products and chocolate Irish but our boxes are made in Dublin, the packaging is from Kerry and our greeting cards are printed in Waterford.  Our cards are designed by an art student in Kilkenny.
We have fast free tracked delivery in Ireland and competitive rates for worldwide shipping so you can trust us to have your gift box delivered quite quickly.
We have hundreds of 5* reviews, have a look on Google & Facebook and if you love reading do join our Facebook Book Club and check out our blog where we post about all bookish kind of stuff.
Enjoy fabulous products and exceptional service when you shop with us!