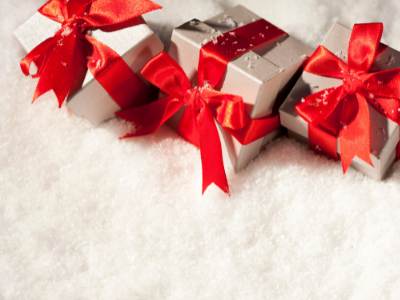 Christmas Gift Guide 2023
Christmas Gift Guide 2023
Shop our Christmas Gift Guide here.
What a year it has been so far.  We really have had many highs and lows throughout 2023, but it's not over yet.  The most wonderful time of the year will be here soon and we are going to help you make it the best Christmas ever.
Best Christmas Gift Ideas
Now when it comes to the best Christmas gifts for Christmas 2021 we have some fabulous gift ideas for you.
Christmas, for many, is a time dedicated to enjoying precious moments with loved ones, eating copious amounts of food around the fire and curling up in our new pyjamas. However, Christmas is undoubtedly also a time of gifting and giving – not just materialistically, but with a meaningful gesture inextricably linked to its act. 
We absolutely adore this time of the year. We gift with intent and personality here at The Book Resort and want to make sure that the gift of giving is not only a luxurious experience and everything we expect Christmas to be, but also a meaningful experience. And that, ladies and gentlemen, is where the book part comes in.
We are so passionate about encouraging the habit and hobby of reading. From academic to pure simplistic, indulgent reading – we love it all. That is why this Christmas we encourage you to give the gift of reading to others. Show them just how meaningful life can be when books are involved, allow yourself to consciously gift with intent this year and let us do the hard work on your behalf. The best Christmas present idea for 2021 has got to be a Book Resort gift box full of bespoke and beautiful gifts and books that have endless meaning attached to them!
Irish Christmas Gift Ideas
We stock over one hundred Irish suppliers and so we have one of the most diverse ranges of Irish Christmas gifts for you to choose from.  Not only are all of our suppliers Irish but our boxes are made in Dublin, the packaging is from Kerry and our cards are printed in Waterford.  Our cards are designed exclusively for us by a young art student in Kilkenny.
Wondering what you should buy a stationery lover? We've got you covered, check out our stationery.
Wondering what you should buy a candle and wax melt lover? Have a look at our candle section.
Wondering what you should buy a coffee lover?  Try our Coffee gift box this gift box not only includes the finest coffee and biscuits but also includes one of the famous reusable Monkey Cups.
Wondering what you should buy a skincare lover?  Try something from our skincare section.
Local Christmas Gift Ideas
How to support local?  Now if you really want to keep it local this Christmas check out our Waterford  suppliers here. We can assure you that all of these suppliers have fabulous products. When you purchase from local suppliers and gift their products you make both the receiver of the gift as well as the business you're buying from smile a genuine smile. Nothing says Christmas like a genuine smile!
Let us help you this Christmas… and make it your most fabulous one yet.
The Book Resort Team!
Shop our Christmas Gift Guide.
Click here for our Corporate Gift Catalogue!
We have a special offer at the moment, where you receive a free subscription box if you sign up for a 6 month subscription.  Click here for more information.